WorkplaceSkills Training
At Stellietech, in everything we do, we believe in the infinite potential of education, challenging conventional teaching techniques, and making high-quality teaching & accreditation accessible to all. Stellietech is a blended learning training company, specialising in computer training. We both empower individuals and up-skill the South African workforce. Our world-class short programs are facilitated by experts and give you the opportunity to gain internationally accredited qualifications. 
Where StellieTech is at home
Stellietech Stellenbosch facilities are set up and run like a modern office environment and not a 'classic' classroom. It will feel comfortable to people coming from an office environment and will prepare people going into the workplace. You will feel right at home. However, if you want to actually learn from home, you can complete all of our current courses remotely via our online training academy.
Contact Us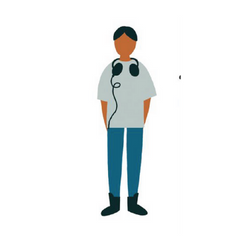 Individuals
Expand your own skill set and make yourself more valuable in the workplace. Position yourself for a better and brighter future.
Companies
A company with highly skilled employees will be more flexible, efficient and better positioned to cope with adversity.
E-learning Custom Creation
Through our partners at NyouLearning, Stellietech offers full-service custom e-learning development. We design and digitise online courses tailored to your content, then deliver and manage your courses on our user-friendly learner management system.
StellieTech is passionate about education and empowerment. We strive to give back to the community in a way that matters, education.What greater tool to give someone than an education. Which is why we want to help you create quality e-learning content that makes education accessible to everyone.
Are you an expert in your field? Do you want to convert your knowledge into a format which can be accessible to anyone, anywhere? Contact us. We specialise in blended learning creation. Help us revolutionise education.
You can contact us with any request regarding course creation. Let our specialists help you convert, integrate and implement the e-learning course that facilitates your needs.
Company and Staff Training
With all of this we are sure that we have a solution for your specific company needs. ​We know how difficult it is to stay competitive, therefore StellieTech offers the following: 
•  Customised learning material.
•  Staff Evaluations.
•  Monitoring and reporting of trainees.
•  Accredited training provider (WSP * SDF claiming)
•  Customised learning material.
•  Staff Evaluations.
•  Monitoring and reporting of trainees.
•  Accredited training provider (WSP * SDF claiming)