Welcome To Stellietech, your workplace computer/IT training & certification academy.
Helping professionals and companies across South Africa reach their skills development training goals through a variety of high-quality courses. Specialising in computer courses offered both through our Stellenbosch academy or facilitated remotely via our online academy. ​
The most seamless way to get your internationally accredited certifications.You can now write your exams online from the comfort of your office or home.
We believe in the infinite potential of education, challenging conventional teaching techniques, and making high-quality teaching & accreditation accessible to all. 
Learn More
Progress in your Career
Join the thousands of students who have progressed their professional lives with industry-leading certification and training with Stellietech. We help you find the best course that suites your training needs and the tools you need to further your career.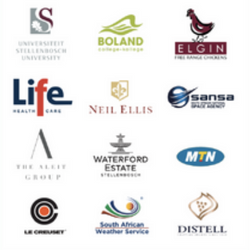 100+ Companies use StellieTech
Highest quality training to optimise your team. 
Facilitating your team through each step of their training journey ensuring their success and providing managers with full training feedback & progress reporting.